AN EXPERIENCE YOU CANNOT MISS
AMBAR TRIPLE 0 33cl. €2.5
Zero alcohol , zero sugar and compensation in the Voluntary Carbon Market, by supporting a project in Peru aimed at protecting the forests of Madre de Dios. With a double objective, to avoid deforestation in this area of ​​the Amazon and to support the development of indigenous communities.
GLUTEN FREE AMBAR 33cl. €2.5
All the flavor, aroma and bitterness of a traditional beer, in our case similar to our Ambar Especial. The original gluten has been broken down and deactivated (less than 6 parts per million). Alcohol: 5.2%
FOOD MENU
AMBAR RADLER 33cl. €2.5
Ambar Radler is the usual beer, but with lemon juice, in a perfect proportion to refresh and satisfy even the most beer-minded palates. Alcohol: 2.5%
SPECIAL AMBAR 33cl. €2.5
Amber in color due to the medium toasting of the malts used in its preparation. The mixture of select varieties of barley from two races and bitter and aromatic hops result in its roundness on the palate and characteristic bouquet. Alcohol: 5.2%
FOOD MENU
AMBAR IPA 33cl. €3
It is our homage to this iconic brewery style; It is a proposal of tolerable bitterness that stands out for the complexity of flavors and aromas where floral, citrus and tropical fruit notes predominate. Alcohol: 5.7%
AMBAR EXPORT 33cl. €3
Three malts, double fermentation period and slow maturation in the cellar. Exceptional toasted, reddish beer, rich in aromatic nuances and with a dense creamy head. More body, more flavor, more character. Alcohol: 7%
FOOD MENU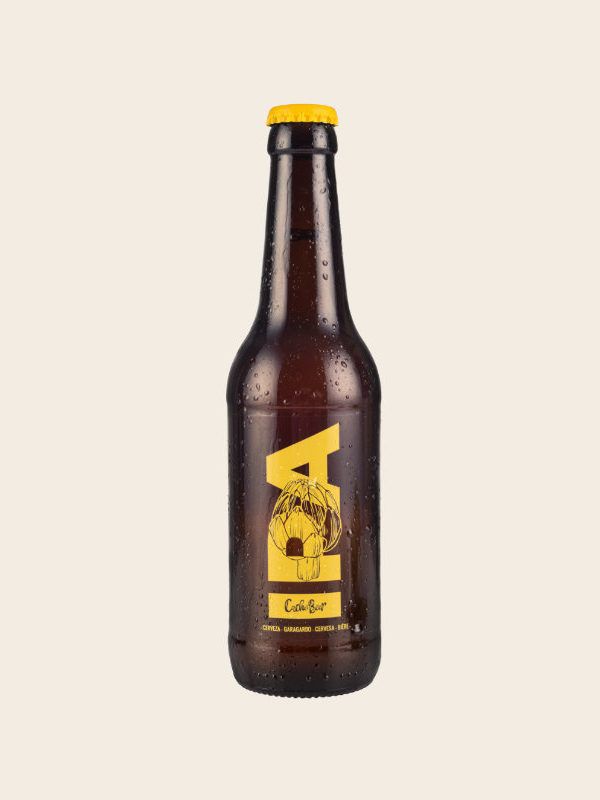 CACHOBEER IPA 33cl.
Indian Pale Ale style beer. Very aromatic, with touches of passion fruit, citrus notes and tropical fruits, as well as herbal notes of the Artichoke from Tudela . The malts do not have a leading role in this style of beer, to let the full aromatic potential of the hops out. An ideal beer for all palates. Alcohol:
FOOD MENU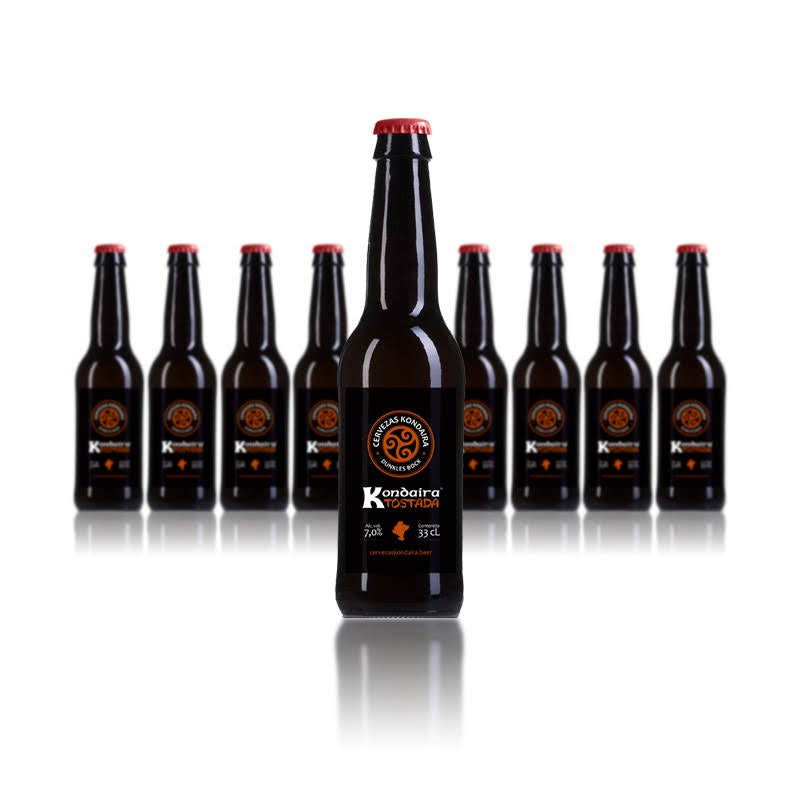 TOASTED KONDAIRA 33cl.
Beer with a pronounced caramel flavor, with nuances of cocoa and nuts, enhanced by toasted malts and earthy notes from its hops. Beer with a high degree of alcohol, in turn very refreshing, thanks to its moderate bitterness. Type: Dunkles Bock. Alcohol: 7%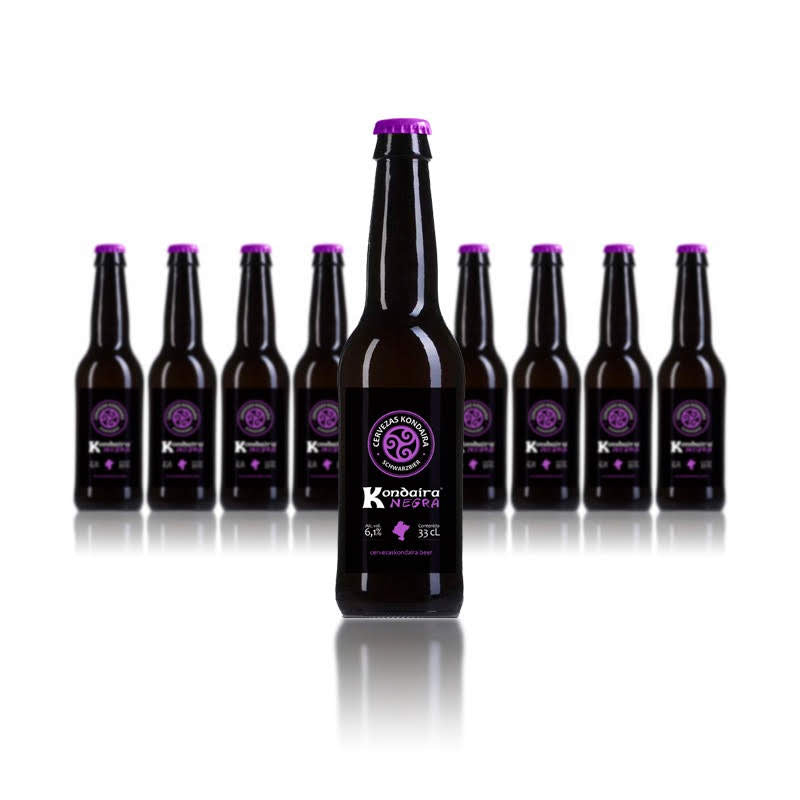 BLACK KONDAIRA 33cl.
Smooth beer with intense and balanced flavors of coffee, cocoa, licorice and anise. Hops add flavors of honey, spices, and earth; on the palate, its bitterness confers a freshness that matches the warmer notes. Type: Schwarzbier. Alcohol: 6.1%
FOOD MENU